Kars Alfrink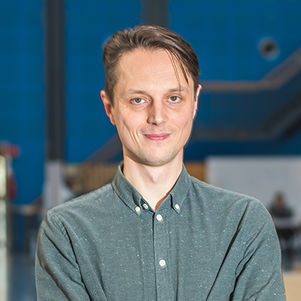 Kars Alfrink (MA, Utrecht School of the Arts) is a designer, researcher and educator focused on the intersection of emerging technologies, social progress and the built environment. Currently, Kars is a doctoral candidate at Delft University of Technology's faculty of Industrial Design Engineering, researching the design of smart public infrastructure as part of the NWO-funded project 'BRIdging Data in the built Environment (BRIDE)'.
He is also a co-founder and coordinator of Tech Solidarity NL, a grassroots community of tech workers in the Netherlands advancing the design and development of more just and egalitarian technology. Until recently, Kars was partner at Hubbub, a boutique playful design agency which he founded in 2009. 
Kars also initiated and co-curated the Dutch offshoot of This Happened, a series of events about the stories behind interaction design. He has worked as an educator and researcher at the Utrecht School of the Arts, and before that as an interaction designer at a couple of web agencies.