Bastiaan Zoeteman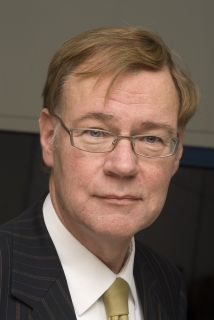 Bastiaan Zoeteman is Chair Sustainability Policy in International Perspective Tilburg University. He also works for Telos, the academic knowledge centre focussing on promoting sustainable development.
Since 2005, prof.dr. Zoeteman has been working at Tilburg School of Economics and Management and for Telos, Academic Centre for Sustainable Development. He was chairman of the Globus Institute from 2001-2004. In addition to research in the area of globalisation and sustainable development, at Telos he promotes sustainable development in the context of businesses and local as well as the national government.
He studies conditions favouring a successful transition towards sustainability. The chair was co-financed from 2010 – 2015 by Triodos Bank Foundation. Recent work focusses on national and European monitoring of sustainable municipalities and social housing associations and on supporting banks when issuing green bonds and improving the sustainability performance of lending portfolios. Since 2018 he is a member of the Board of Commissioners of BNG Bank Sustainability Fund.