Stephanie Afrifa NL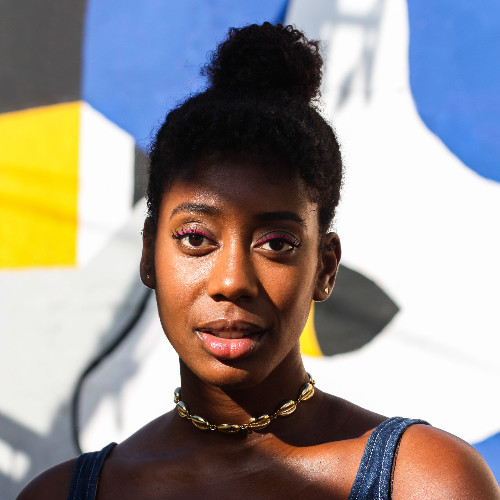 Stephanie Afrifa is a curator and presenter with a passion for innovation in arts, fashion, cultural science and wealth. She is known for her blog on arts and has since contributed to the public debate on diversity in the world of arts.
She studied Comparative Arts and Cultural Studies at the  Radboud University, focusing on representation in arts, and American Studies. She started a blog on arts, inspired by the lack of diversity in both her personal surroundings, her studies and all of the arts an fashion world. She researched and presented the cultural field from an innovative angle.
Ever since she started the blog, Afrifa collaborated with institutions such as the Stedelijk Museum, De Bijenkorf, PUMA, Van Gogh Museum, EYE Filmmuseum, Museum Rotterdam and Kunstlinie Almere Flevoland. She takes part on a regular basis in public debates and television programmes. As a presenter, she contributed to, among other things, Vogue Fashion Festival, The Hague Contemporary Art, ING Unseen Talent Awards, Black Female Achievers and talk show Skin Deep. Her written work has been published in magazines such as Harper's Bazaar. She's a board member of the Rotterdam Arts Foundation.