Laura Sobral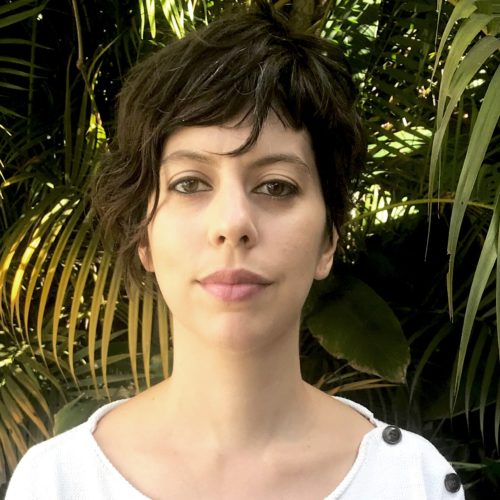 Laura Sobral is a Brazilian urbanist and architect, specialized in public space and urban life. Laura will participate during the dayconference Common Ground on Wednesday June 19.
She recently pubilshed her work 'Doing it Together': the outcome of her research and advocacy project as a German Chancellor Fellow with the Alexander von Humboldt Stiftung. 'Doing it Together' discusses tools for the co-governance of public spaces and strategies for inclusive neighborhood management. The book presents examples of co-governance tools existing in Lisbon, Bologna, and Madrid, together with the Berlin cooperation context.
Since 2007, Laura has been researching and organizing urban interventions and temporary architecture projects in public spaces with the intent of fostering active citizenship by linking culture and city. One of the results was the creation of the initiative A Batata Precisa de Você [The Potato Needs You], an occupy movement that encourages the regular and collective usage of an empty square in São Paulo, Largo da Batata, by reconnecting citizens with this space to create a sense of belonging. She is a co-founder of the Instituto A Cidade Precisa de Você [The City Needs You Institute], a NGO that aims to improve public spaces through social actions such as publications, projects, seminars, etc.