Ibrahim Ouassari (EN)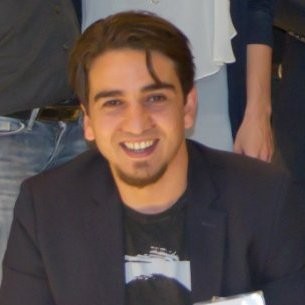 Ibrahim Ouassari is Head of the tech company Urban Tech. He developed Crowdfly, a platform and tool for recruitment and selection. He is cofounder and CEO at MolenGeek, a tech network and coworking space located in the Flamish Molenbeek. It's oriented towards youngsters starting with, and curious about, ICT projects. Ibrahim participates and talks during the Urban Conference on June 19 'Leren door te doen' (Learning by Doing).
Ibrahim left school before getting his degree, and he has not enjoyed formal education since the age of thirteen. The region of Molenbeek is a so-called risk area which is exactly why, with MolenGeek, Ibrahim focusses on general accessibility of educational programs, and pro-activeness towards youngsters without formal education looking to start a career in tech. As CEO of MolenGeek he is responsible for facilitating a platform of ideas and organizing ICT, and entrepreneurial workshops, as well as meetings with roll models, coaches, incubator programs and an independent coding school.